Who are we kidding, are we really surprised about that dumping of snow we received last week? And in the blink of an eye, it's gone and sunshine soars through the forecast. As we're nearing the middle of spring, the market is showing some slight signs of recovery with boosted sales this past month. There's a boost in showings and offers and there seems to be significantly more movement in the market. Questions? You know where to reach me!

Cheers,
TIMING IS EVERYTHING. BUYERS? INVESTORS? THINKING ABOUT BUYING A HOME IN 2019?
The market is presenting some very appealing opportunities for those buyers looking to move up or move into a price range that maybe wasn't realistic in years past. When opportunity knocks it's important to be informed and try to be ahead of the curve.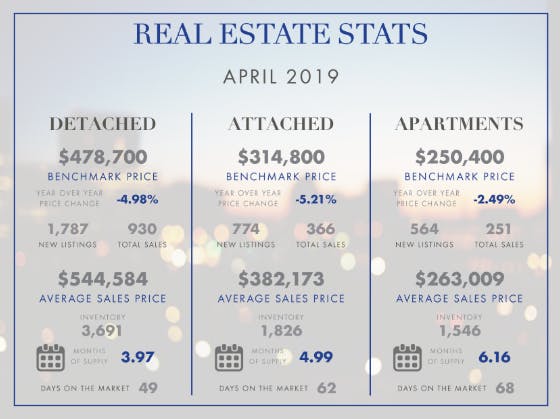 April brings slight inventory decline
City of Calgary, May 2019 – There have been no significant changes occurring in sales activity, but the number of new listings coming onto the market continues to ease relative to 2018 levels. The decline in new listings was enough to start chipping away at overall inventory levels, which have eased slightly compared to last year. The slight adjustment in supply levels has helped support further reductions in the months of supply, which was 4.6 months in April. While this level still represents oversupply in our market, it does reflect improvement from the nearly seven months of supply that we saw at the start of the year. "Demand remains relatively weak in the resale market. However, if supply levels continue to adjust, this could help reduce the amount of oversupply and eventually support some price stability," said CREB® chief economist Ann-Marie Lurie. As of April, the total residential benchmark price in Calgary was $415,900. This is slightly higher than last month, but still nearly five per cent lower than last year's levels. Citywide sales were 1,547 units in April, two per cent higher than last year's levels. Year-to-date sales remain nearly six per cent lower than last year and are 26 per cent below longer-term averages. "Sales have been improving mostly in the lower price ranges, causing tighter supply conditions in that segment. This will likely have a different impact on price trends in the lower price ranges depending on location," said Lurie
"If new listings continue to slow compared to sales, it could start to help with the persistent oversupply scenario weighing on our housing market," said CREB® chief economist Ann-Marie Lurie.

"However, inventory is still high. It will still take time for our market to transition towards more balanced conditions and stable pricing."

With 6,595 units in inventory in March, the months of supply eased to five months. This is an improvement over the past several months, but still considered oversupplied when compared to levels traditionally recorded in March.

The oversupply in the Calgary market has caused further price declines this month. As of March, benchmark prices eased to $413,900, five per cent below last year's levels and just below levels recorded last month.

What does this mean for you as a future buyer or seller in Calgary? Drop me a line, I'd love to help.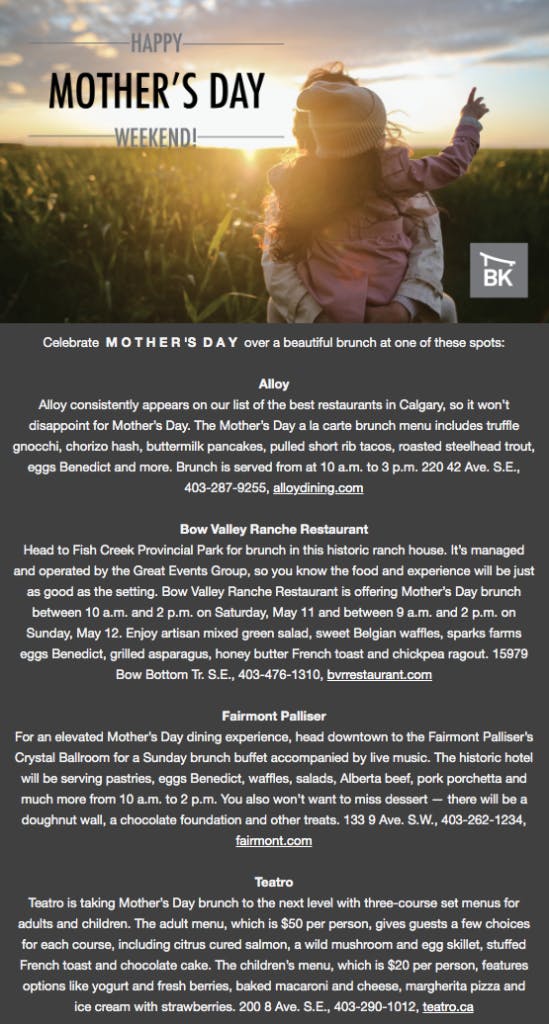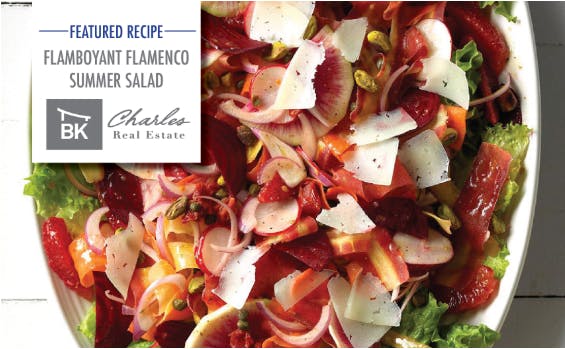 Ingredients:
3 medium rainbow carrots
4 medium blood oranges, peeled and segmented
1/2 small red onion, thinly sliced
1/2 medium fresh beet, thinly sliced
1/2 medium watermelon radish, thinly sliced
2 radishes, thinly sliced
2 tablespoons chopped pistachios, toasted
2 tablespoons chopped oil-packed sun-dried tomatoes
1 tablespoon capers, drained
1/4 teaspoon salt
1/4 teaspoon pepper
1/4 cup white balsamic vinaigrette
4 cups torn leaf lettuce
1/4 cup shaved Manchego or Parmesan cheese
Steps:
1. Using a vegetable peeler, shave carrots lengthwise into very thin slices; place in a large bowl. Add oranges, red onion, beet, radishes, pistachios, tomatoes, capers, salt and pepper. Drizzle with dressing; lightly toss to coat. Arrange lettuce on a platter; top with vegetable mixture. Top with cheese.
Nutrition Facts 1 cup: 103 calories, 6g fat (1g saturated fat), 4mg cholesterol, 203mg sodium, 12g carbohydrate (8g sugars, 3g fiber), 2g protein. Diabetic Exchanges: 1 vegetable, 1 fat, 1/2 fruit. Originally published as Flamboyant Flamenco Summer Salad in Taste of Home Summer 2018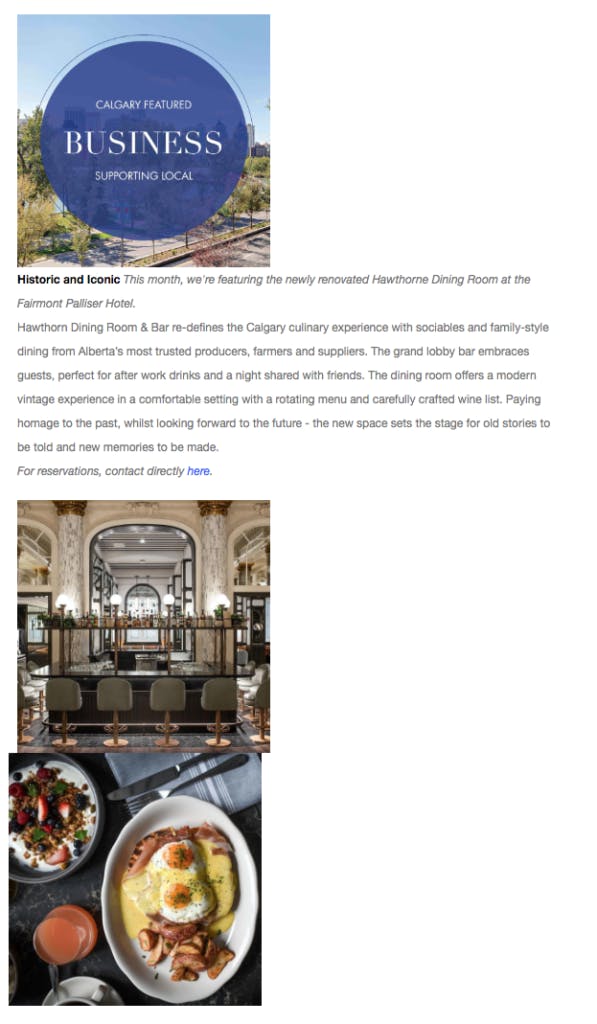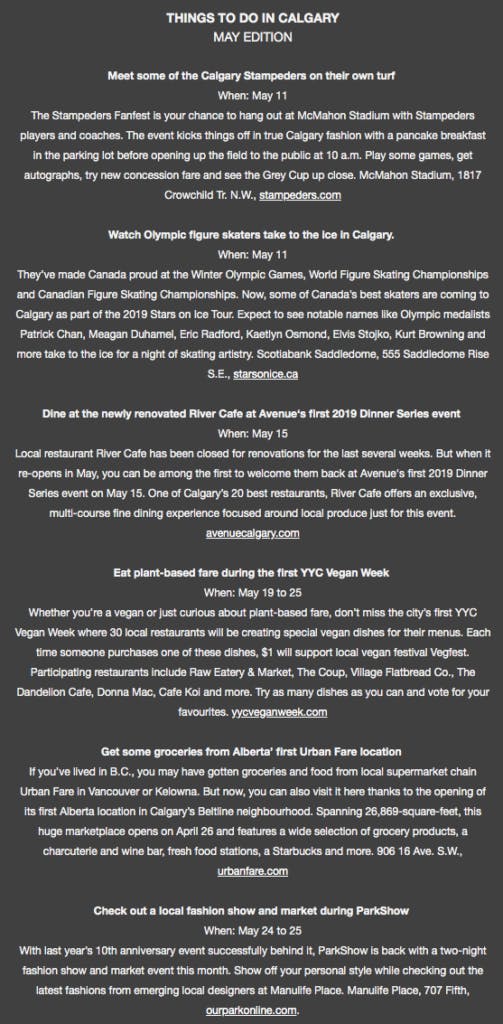 Happy Spring! I hope you are enjoying the beautiful warmer weather and will touch base next month!